You are very fortunate to be part of a wonderful school where you are empowered to learn and grow.  As your Principal, I am extremely proud to be part of Cranbourne South Primary School and I am delighted that you are part of our family.
We have a welcoming, positive and caring environment, supported by a strong community, that encourages our students to be confident and creative in achieving their highest potential.  At Cranbourne South Primary School we are passionate about providing students with opportunities that develop their emotional, social, physical and academic skills.  Our goal is to encourage you to persist and try new things, embrace the many opportunities presented to you, while instilling a lifelong love of learning.
Over the course of the year, I encourage you to take ownership of your achievements, no matter how great or small.  You have an unlimited amount of potential, with unique strengths and interests so be proud of who you are!
We look forward to sharing your learning journey.  We will take great delight in seeing you grow into a responsible, happy resilient and socially fulfilled individual.
Monique Corcoran
PRINCIPAL
Our Values
POSITIVITY: I look on the bright side.    
PERSISTENCE: I am determined.
PRIDE: I stand tall.
PASSION: I strive to achieve. 
Our Mission
Our school endeavours to empower teachers, students and community members to embrace learning, achieve their personal best and strengthen emotional, social and physical wellbeing.
Our Philisophy
To provide all students with an education they can be proud of by exhibiting confidence and creativity in this complex and ever changing world. To assist students in taking ownership of their learning; to grow into responsible, happy, resilient and socially fulfilled individuals.
History
Cranbourne South Primary School was established on April 23 1956 in a one room building and a total of 27 students. The school's official opening was conducted on August 24 1956. The first 'Head Teacher" Mr P.B. Botsman was an energetic man with the support of an equally energetic school committee and mother's club.
A second classroom was added at the end on 1961 with a third added in 1970. By 1975 the school was extended to six classrooms plus two offices, staffroom, storeroom and attached toilets.
Monique Corcoran, PRINCIPAL
Karen Halket, ASSISTANT PRINCIPAL (Acting)
Carol Cross, BUSINESS MANAGER
| | | | | | |
| --- | --- | --- | --- | --- | --- |
| | JUNIOR SCHOOL | | MIDDLE SCHOOL | | SENIOR SCHOOL |
| Fa | Katelyn Watkins | 2a | Ruth Clements | 5a | Natalia Lopo-Morales |
| Fb | Monique Tempone | 2b | Jessica Mills | 5b | Alicia Papadopoulos & Delvina Waiti |
| 1a | Elaine Doughty | 3a | Melanie Williams & Rachael Richardson | 6a | Rhianna Hamilton |
| 1b | Jessica Cook | 3b | Kathy Goodwin & Karen Halket | 6b | Pip Atherton |
| | | 4a | Claire Bennett & Rachael Richardson | | |
| | | 4b | Chris Youl | | |
| | | |
| --- | --- | --- |
| SPECIALISTS | EDUCATION SUPPORT | OFFICE ADMINISTRATION |
| Literacy support – Kendra Anderson | Ashleigh Allen | Lisa McMahon |
| Learning support – Colette Joannidis | Nichola Allen | Kirstie Scutt |
| Arts – Bianca Chiovitti | Rani Bawa |   |
| Environmental Studies – Reagan Forbes | Sarah Birthisel |   |
| Physical Education – Danielle Curtois  | Sharon Cattanach |   |
| Student Welfare – Rachael Mazzaglia | Joanne Clark |   |
|   | Brendan Corcoran |   |
|   | Grace Roberts |   |
|   | Lee Rutter |   |
|   | Narelle Trafford |   |
|   | Hayley Van Roest |   |
|   | Moira Wilson |   |
Student Leadership in 2021
 School Captains
Chloe B




Caitlin H
School Vice Captains
Jesse D
Jackson A
Specialist Leaders
Bethany E
Willow R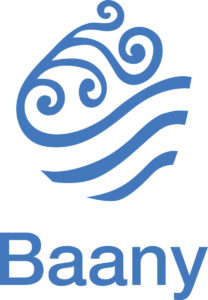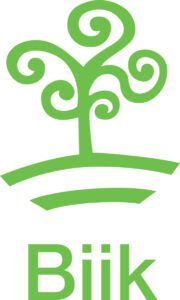 House Captains
Chloe D
Tye W
House Captains
Thomas C
Isabelle D
House Captains
Kade H
Emily M
School Council & Governance
Cranbourne South Primary School, like all government schools in Victoria has a school council. The School Council is a group of people who assist in governing the school. It is given the power to set the directions for the school, and is a legal entity in its own right. A School Council directly governs and influences the quality of education that a school provides to its students.
To carry out its role effectively, the School Council needs to be able to work cooperatively with the parents and staff at the school. School and community consultation is an integral part of the effective running of school councils.
Cranbourne South Primary School has 12 members in total – 7 parents, 4 DET staff members and 1 optional Community Member. 
School Council meets at least 8 times throughout the year both in person and remotely.
2021 School Council Members
DET Members
Parent Members
Community Member
Monique Corcoran (

Executive Officer

)

Cameron Dean

John Barbaressos (

Vice President

)

Elaine Doughty

Natalie George

Karen Halket

Rosalind Robinson

Jodi Price (

President

)

Bill Papadopoulos

Kathy Warner